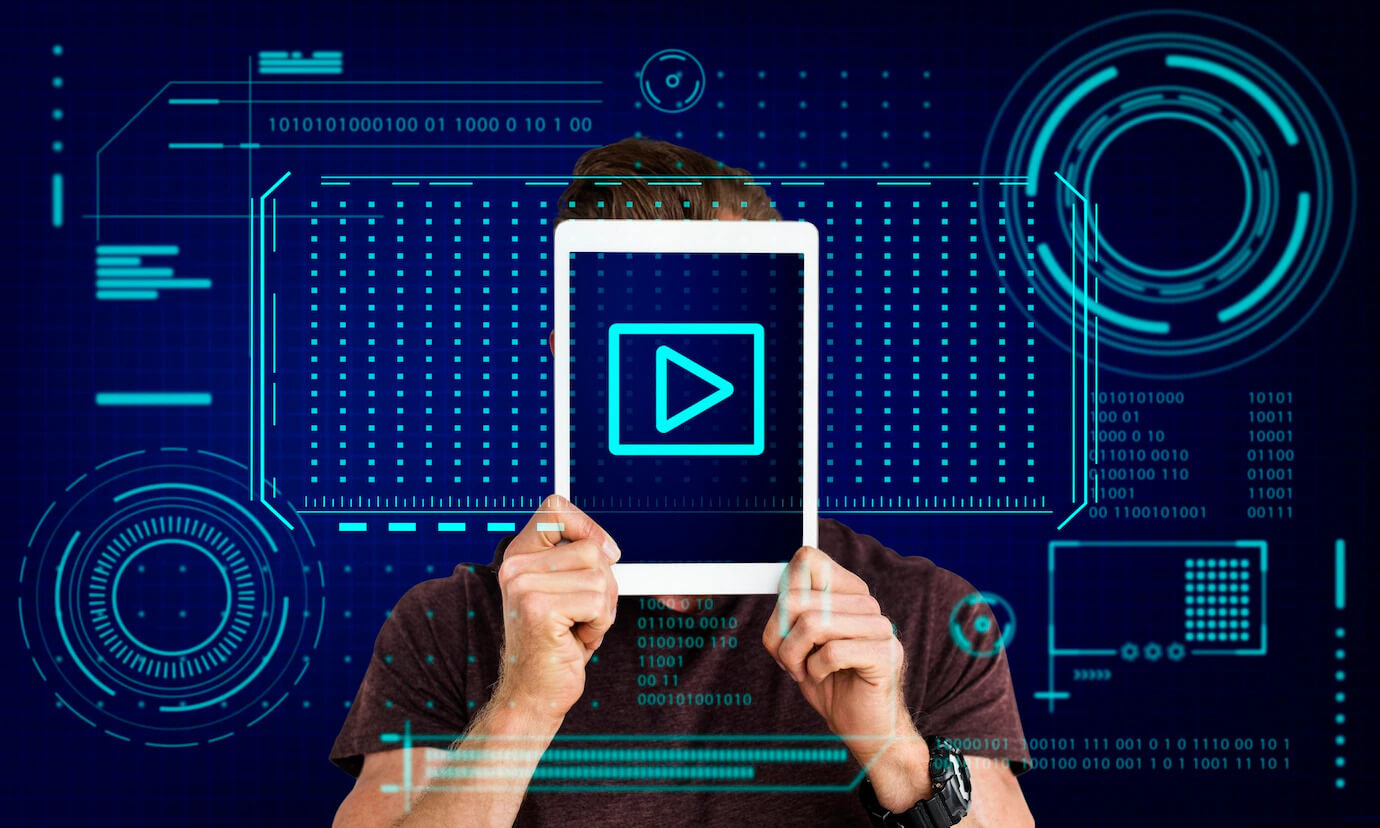 11-10-2022
OTT apps are video streaming services that provide an abundance of video entertainment online. The specialty of OTT apps is they deliver videos that you wish to watch anywhere and at any time on a device of your choice. Popular OTT apps in India are Netflix, Prime, Disney+ Hotstar, Voot, ALTBalaji, ZEE5, SonyLIV etc.
You can log in to these apps on your computer, mobile, and even on smart TV. This is because these companies have native apps for all operating systems that are called OTT apps, where you can binge-watch your favorite shows and movies.
The videos consist of web series, movies, and music in multiple languages across different countries. You just have to take an affordable subscription for using the platform.
There was a time when the entire family used to sit and watch television together. But could they watch their 'favorite' shows keeping in mind the interest of all? Obviously, Not, they had to watch what all others were watching and find a common ground.
In the last decade or so people got the opportunity to watch their favorite videos on websites like YouTube, all thanks to the internet.
In the last few decades, we witnessed the transfer from television to computers to mobile phones to watch our favorite shows. This made people feel freedom and they started enjoying the shows they wish to as per their comfort and convenience.
OTT app development has made the viewers adapt to innovations. The tendency of the audience to binge watch, exhibits their tremendous support to these platforms that results in OTT app development.
The migration of audiences to video streaming services skyrocketed during the covid-19 pandemic. Such a mass migration of viewers to OTT platforms will only rise to higher levels in the coming years. So, 2023 is the best considered time if you want to develop an OTT app.
Importance of Developing OTT Platform
Do you spend the same time watching movies/tv series online that you used to spend five years ago? It's increased only after the advent of OTT app development. The online entertainment industry has seen rapid growth in the past few years and so has the use of OTT apps.
This also resulted in the reduction of conventional cable and satellite TV as people are spending most of their time watching videos over the internet on their laptops, computer, mobile phones, and TVs. Reports estimate that the revenue of OTT platforms is expected to reach USD 158.84 billion by 2024.
A few features that tell you why you should develop an OTT app are mentioned herewith:
OTT offers multiple monetization opportunities:
Video streaming traffic has grown over the past few years. People enjoy watching web series, movies etc on their favorite OTT platforms. If we take an example, Netflix is the most popular platform among the OTT apps with around 150 million paid subscriptions.
This clearly states the importance of OTT apps and how they can make you earn a surplus. In 2021 the monthly average mobile data usage crossed 11.4 GB, 82% of which was only because of online videos. This trend shows your high chances of gaining viewers by OTT mobile app development. And more viewership is directly proportional to earning more profit.
OTT has simplified video monetization and you have multiple monetization options to generate revenue such as subscriptions, transactions, and advertisements. As per the trends, the subscription revenue is expected to grow to 69 billion dollars by 2023. Advertisement marketers also shifted from traditional entertainment platforms to OTT platforms to capitalize on better ad targeting.
Low cost: If you are launching an OTT service, it takes way much less than launching a cable or satellite tv channel. Also, it eliminates the uplinking and downlinking charges, content delivery fees, distribution fees, and more. You can save a good amount of money by opting for OTT app development instead of cable service.
Relation with viewers: OTT reduces the gap between you and your users by eliminating the middle-man. You have direct access to the users and can get a better sense of their interests. You have full control over the distribution of content and can easily reach target audience all over the world.
How to Develop an OTT App
Firstly, you need to find the target audience and content that suits the interest of the audience. Then the fundamental step for OTT app development is getting a license for legalizing your business.
Furthermore, think of a unique style to engage the audience keeping in mind all the device platforms and looking for building quality content.
Monetization is the next and most important step not only for OTT app development but for the establishment of any business. Make a structured subscription plan for your users.
Your app must have all the latest features like searching, downloading, recommendation, video quality, network connectivity, among the other popular features.
For getting a seamless experience in your OTT app you need to get in touch with a mobile app development company. Otherwise creating a successful app can be a bit challenging.
Being a leading mobile app development company, Kamtech is well acquainted with OTT mobile app development.
Our experienced team of developers is aware of the latest features and functionality of these video streaming apps and can create a masterpiece for you.
Cost of Developing OTT Apps
OTT app development cost is the most crucial aspect in the development of OTT apps. No doubt, video streaming apps are boosting business and are extremely profitable.
You can develop your OTT app smoothly if you collaborate with us. The OTT app development cost starts from 3600 USD depending on the features required.
Lead the change for something new
OTT platform is surely a profit-earning medium. And the creation of an OTT app of your choice becomes easier when you collaborate with Kamtech. We are in this field for more than a decade now and can ensure you get the industry best app developed by our team of experts.
This is the perfect time to launch your OTT platform, attract users, and monetize them with ads, subscriptions, and transactions. So what are you waiting for, reach out to us and get your dream app designed right away.