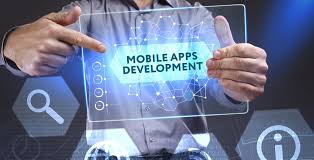 07-06-2022
If you own a business, you already know how simple it is to get started. Keeping it going, on the other hand, is a different matter. Managing a small customer list with a group may seem simple and straightforward at first, but as your company expands, your work will become increasingly uneven.
Given the tremendous advancements in technology, it makes sense to use the best business management software available to make administrative procedures less time-consuming and more effective. Businesses, on the other hand, find it increasingly impossible to expand without the use of company management software.
One of the most crucial actions that must be accomplished within a corporation is decision-making. Odoo, a business management software, makes decision-making simple for operations managers.
Odoo is a business software that is used all over the world and has over 7 million users, making it a one-stop shop for all your business needs.
Many entrepreneurs are looking forward to custom business management app development for their firms as business management software becomes more widely accepted.
This is the time for custom app creation, such as Odoo, if you're a business owner looking to improve your operations or an entrepreneur looking to disrupt the business management software industry with a bespoke app.
Don't know how to make an Odoo-like app? Don't worry; we've compiled this blog with in-depth knowledge regarding business management software development as a leading app development company.
Key steps to consider when developing a business management app
Set a goal
Create a measurable goal for yourself and your team so that you can see the big picture. The majority of companies neglect this step or fail to make it clear. As a result, during the procedure, half of your personnel will feel disoriented and overwhelmed. You won't be able to make any gains if this happens. So, before you begin, be sure you have clear and attainable objectives. Then make certain that everyone involved in your app development project understands them.
Now that you have your ideas in order, you can go online and examine what your competitors have to offer. Keep in mind that 27% of small business owners plan to create an app for their organization. This means you must make sure yours is the best.
Consider the following inquiries:
What were some of the other people's thoughts that you didn't have?
What can you do to improve on what's already out there with your ideas?
What are the ratings of your competitors?
How do you plan to outperform your competitors with your app's performance?
By investigating what's accessible, you're placing yourself in a position to immediately outperform your competitors.
Consider MVP
If you're unfamiliar with the term, MVP stands for "Minimum Viable Product."
Your MVP is a stripped-down version of your finished product. It's made up of only the features that are absolutely necessary to ensure that your product's basic functioning is met. It's like your app's bread and butter: its primary goal is to solve the one most critical problem you want to solve with your product. A feature should not be included in your MVP if it does not directly help solve that problem.
Making an MVP will keep your first product from becoming overburdened with features that aren't necessary. This means that your new clients will get a simple product that accomplishes exactly what it says it will. They'll be able to use the product right immediately for its intended purpose, and they won't abandon it because it's too difficult or confusing. Your MVP's ongoing expansion allows your product to take advantage of newer technologies as it becomes available. In a competitive sector, it's easier to stay current if you can update your product by adding new features and technology while keeping the essential functions in mind.
Build a prototype
One of the most crucial components of designing an application is putting up a prototype. Many businesses, however, overlook this stage. It may be advantageous to create a proof of concept for your application. This will surely help you determine whether or not your idea is technically possible. Prototypes can aid in the clear expression of technical and business concepts.
You can run a beta test on your proof of concept to see how it will perform in the market. You can have the beta testers compare their experiences with the app and the website if you already have one. This allows you to access all of the app's features and functionalities, which might help you improve it. You can also show your application to potential investors as soon as you see it in person.
Make sure you have the correct development team in place
Putting together a team with the same mindset, philosophy, and fundamental beliefs will make this process a lot easier. We do not advise you to create an app on your own. It's a feasible situation, but it's not a realistic one. There aren't enough hours in the day, and there are simply too many duties for one person to do alone. We strongly advise you to contact a technical expert as soon as possible. If you don't have a technological background, it can be difficult to recognise a developer's expertise. On the other hand, the correct mobile app development company can assist you in locating the necessary knowledge.
The cost of developing an Odoo-like app
It's difficult to estimate the cost of developing a business management software without knowing the needs. The cost of developing an app like Odoo is determined by factors such as features and functionalities, your requirements, the technologies you want to use, and the platform you want to use, among others; if you need assistance, IT Kamtech's experts are available to assist you in estimating the cost of developing an app like Odoo.
Conclusion
App development is a time-consuming and never-ending process that will continue beyond the initial launch as you gather feedback from users and add new features.
Always remember that designing an app like Odoo is a difficult task, therefore don't be afraid to ask for help. It is best to have someone assist you rather than falling on your own. We at IT Kamtech help startups establish their businesses from the bottom up, leading them through consultations and, most importantly, helping them achieve financial independence by converting their concept into a business plan. Do you want to learn how better app development can help you now that you've got a concept for an Odoo-like app? Please do not hesitate to contact us straight away.