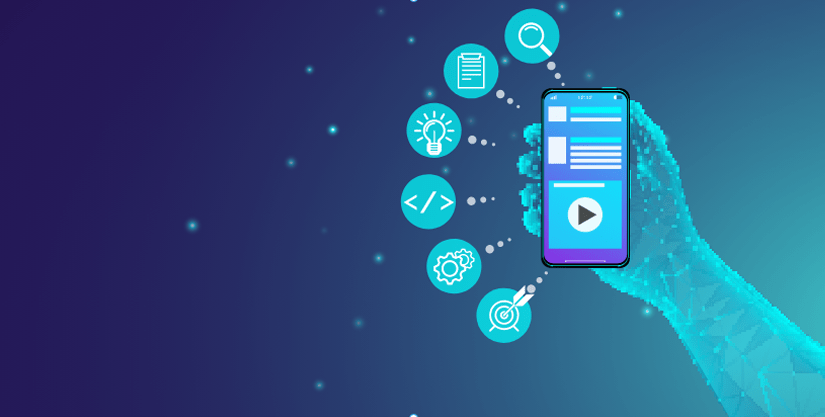 08-06-2022
The creation of a somewhat excellent logo is one of the most critical obligations for any new business owner. A logo is a visual representation of a business that can be used for both expressive and instructive reasons. It encapsulates the emotions and concepts that you and your audience value. It also highlights and identifies your company's strengths, making it more enticing to specific people.
The logo serves as much more than a symbol of the company. It is a representation of the company's goals. That is why it is so much more than a photograph. Customers usually recall the company's emblem when they think of it.
However, creating a logo is not a simple operation; it necessitates a significant amount of time and effort. As a result, the demand for logo-creation software has risen tremendously.
The increasing number of small and medium-sized businesses, notably IT and retail businesses, around the world is one of the key factors driving the expansion of the logo creator apps market.
Knowing the data on logo design applications, it's evident that there's still a lot of room for expansion. Develop custom logo creation apps like Canva, Logo Maker Shop & Generator, and others to tap into the industry.
Do you have no idea how to make a logo design app? Don't worry; this blog will provide you with all of the knowledge you need to create an app similar to Logo Maker Shop & Generator.
What is a Logo Generator?
The Logo Maker Shop & Generator software allows users to design and create a great logo for their company or business in seconds, all from the comfort of their smartphone. With over 1,000 editable logo templates and 5,000 design elements provided by skilled designers, creating a logo has never been easier.
Users don't need any design skills or experience; simply pick a logo template, get creative with over 5,000 typefaces, and create a new logo in a few clicks. This free logo design tool comes with a plethora of options. You can add more symbols or change the background to make it more distinctive. This logo maker includes a number of stylish and well-designed logo templates.
How do you create a custom logo design app?
This is the most crucial section of the blog! Continue reading to learn about the major development processes you'll need to take in order to create a successful app like Logo Maker Shop & Generator.
1. Begin by conducting research
The first and most important stage is to conduct thorough market research to get well-informed about everything. You must be knowledgeable with current market offerings and use this knowledge to find a market gap that your app will fill, resulting in a new, complete solution to the problem you're addressing.
Finally, your market research should help you figure out everything from the strategy of notable competitors to their positives and weaknesses, customer feedback, and, of course, what sets them apart. As soon as you get these answers, you will be able to quadruple your speed and give ideas that will work.
2. Create Wireframes
The first step in making a small app that solves a problem with existing tools that you know people have is to create a wireframe, whether you're bringing a completely new concept to the table, aiming to build the next major logo design app, or simply wanting to make a small app that solves a problem with existing tools that you know people have.
A wireframe is a simple sketch that may be generated with tools that outlines your vision. Because the next stage is to turn your mockups into a colorful version of your future application, you may want to engage the services of a UX professional or someone with prototype and design experience unless you have prior design knowledge.
3. Choose the Most Profitable Revenue Models
Whether it's your main product or a side project, figuring out how a logo designing mobile application may produce earnings is vital.
The app can be made profitable in a variety of ways, including:
In-app purchases
Ads, Subscription model
Affiliate marketing
As a result, the monetization model chosen will have an impact on the design of the user interface and, as a result, the entire customer journey; it's critical to decide this early in the application development cycle.
4. Do QA Testing
Quality assurance, or QA, is a never-ending procedure that begins with the production of your initial wireframe and ends only when the app is no longer commercially available. It's a time- and money-consuming process, but it ensures that your software matches the high standards you set for it and that your consumers expect.
You can take part in the QA process yourself, but keep in mind that it will cover all aspects of your future product, including user flow and experiences, design, usability and responsiveness, code quality, documentation, and so on.
So, employ a top mobile app development company to handle the technical parts throughout the development phase, and once your app is released, you can either hire a QA professional to oversee it or execute periodic QA testing yourself. Whatever path you choose, remember that technology changes quickly, and just because you create an app and put it on the market doesn't mean it will stay there and work flawlessly forever. Mobile apps, in particular, necessitate extra attention in terms of code updates, re-iterations, and technical advancements.
5. Select the MVP Model
A minimal viable product (MVP) is a product with the bare minimum of features that allows it to be used in its most basic form. The main benefit of an MVP is that it helps you to learn more about your customers' needs and interests without having to build a full product. This enables you to produce a product that your clients care about, hence raising your overall chances of success. The sooner you get feedback on your idea, the less likely you are to lose time and money. You can employ specialists from top MVP development companies to design an effective MVP product for you if you wish.
How Much will a Logo Designing App Cost?
The entire cost of developing a logo design app is determined by a number of factors, including:
Features and functionalities
App Complexity
A hired mobile app development company's geo-region
Application's Platform
Apart from these, there are other additional aspects to consider. Nobody can give you an estimate for the final development cost without first examining your requirements. That's why it's a good idea to get quotes from specialists from top mobile app development businesses.
Conclusion
If you want to make an app, don't waste your time. Yes, it takes some time, thought, and work, but keep in mind that your ultimate goal is to make things easier. Most importantly, take small moves at a time. Your application will not be created overnight, just as Rome was not created overnight. Make some wireframes and ask your users what they want; this is the only way you'll be able to provide them with what they want. You may also engage mobile app developers from reputable mobile app development firms to create a useful app like Logo Maker Shop & Generator. If you want expert help and direction on how to create an app that stands out from the crowd, contact us.