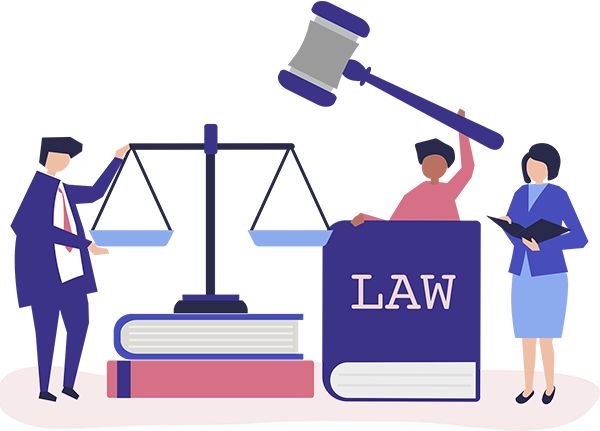 31-05-2022
In a variety of businesses, technology is one of the most essential drivers of change, and the legal industry is no exception.
Technology has undoubtedly made attorney-client contact easier, made investigations and results more accessible, and enabled e-filing. For legal firms of any size, technology may be a game-changer if they invest in the right mobility solutions.
Despite the fact that there are a variety of legal apps available, many law firms are still unsure how apps may help them.
So, in today's column, we'll take a look at how a dedicated legal mobile app might transform the way a law firm operates.
Key Steps to Follow!
Gathering Requirements
Every piece of software, whether it's an app, a website, or a new feature, must solve a client's problem.
Ask questions regarding the application's specs as you proceed through the planning process, such as:
What problem is this designed to solve?
Who is going to use it, and why are they going to use it?
What kind of data input and output are you looking for?
What security/privacy precautions are you planning to take?
These questions will assist you in developing a useful legal app for lawyers. After you've done the requirements analysis, you may go on to the following step of developing a product design.
Designing a Product
Now that the requirements have been established, it's time to consider how the application will look and function. You might use simple wireframes to show how connections would work in the app, or you might utilize a tool to construct more full-fledged prototypes, depending on the software development method you're taking.
The User Interface and User Experience are also designed throughout this process. The software application's intended audience and major functionalities are taken into consideration while creating a user-friendly and modern-looking User Interface. The product design layouts also serve as a basis for the subsequent stage of the development cycle.
Create a Minimum Viable Product(MVP)
Your application idea might be excellent and inspiring. Your app project, on the other hand, must be realistic and the final result must meet current demands and be near-immaculate in order to make it to the market and bring value to your organization. MVP app development ensures that your solution has been tried and tested to meet the goals and deliverables you set out to achieve.
The MVP method facilitates the speedy launch of an app on a shoestring budget. This software just has the most basic features, such as information about your firm, note-taking, and document scanning. You can collect feedback from your clients after the MVP app is released and progressively add new functionality.
Begin the Development Process
This is, without a question, the most dangerous and difficult phase in the SDLC. Working in Agile sprints, developing an MVP, and collaborating with the best mobile app development company can all help you avoid project risk and produce clean, efficient apps.
Try out the app.
While your team is developing the app, you'll almost probably be reviewing, tracking, and correcting errors. You'll need to undertake more extensive testing once the functionalities have been built and the product is ready to go. This could include handing out the product to a small set of beta testers or using user experience tools to track how users interact with it.
What does it cost to create legal apps for lawyers?
The cost of creating a full-featured lawyer mobile app is determined by the number of features you want to include, the number of mobile platforms you want to use, and the hourly rate of the developer, which varies by country. If you want, IT Kamteh's professionals can assist you in obtaining a quote for your job.
Conclusion
This demonstrates that having an efficient legal app for clients in place for your law firm provides a number of benefits. We hope you enjoyed the information presented in this blog. Still, if you have any questions about developing legal mobile apps, please contact us. Our professionals create interesting apps for law firms based on their specific requirements. If you want to organize paperwork, bills, and appointments more quickly while also providing customers with secure communication via your app, you'll need a legal mobile application.