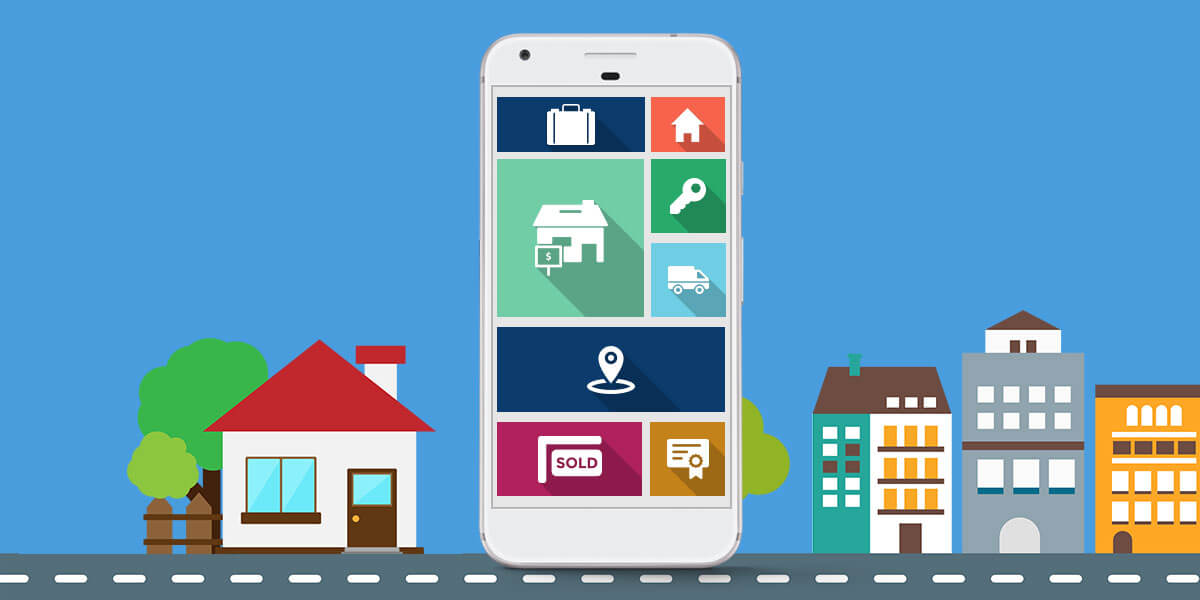 30-05-2022
So you've made the decision to put money into real estate app development. That's fantastic. But have you ever considered the type of real estate app to target? Crossing the benchmark has become critical in today's competitive market if you want to succeed with your project. You must set yourself aside from the competition while ensuring that your users receive the same level of service that they have come to expect. That's where the concept of building a Redfin-style app comes in!
The days of going to a broker's office to look for decent homes or houses to rent are long gone. Redfin and other property search apps have taken over the real estate industry today. Apps like Redfin have entirely altered the real estate app development business by modernizing the traditional brokerage structure and focusing on cutting-edge technologies.
How to Build a Home Search App Like Redfin?
Let's take a look at the primary processes involved in developing a real estate app like Redfin, from researching market trends to recruiting a specialized development team.
1. Pay Attention to Market Trends
Market trends are the most intangible aspect of your project's success. With thorough market and competitive research, you can quickly learn about your target audience's main concerns and how your solution might address them.
You can also learn about the most popular parts of your topic, which can help your app succeed. Analyzing the techniques of your competitors might be extremely beneficial to your real estate app development.
As a result, choose an app development business that provides market and competitive information. Identify some of your competitors who are succeeding in your target market.
2. Work with a Reputed Real Estate App Development Firm
Selecting a reputable app development company is the next big step in establishing a real estate app like Redfin. You should hire a seasoned real estate app development firm that can provide cutting-edge services tailored to your company's requirements.
That firm should have years of expertise creating next-generation real estate apps for startups and businesses. But how do you determine if a company is a good fit for you? It's not so difficult, after all!
Look for portfolios to assess your development partner's previous work. Aside from that, see what technologies they work with and what services they provide. A reputable real estate app development business, for example, will always provide a full range of services, from code review and software re-engineering to testing and after-sales support.
As a result, look for one that provides all of these services.
3. Always Start with a Minimum Viable Product (MVP).
So you've done your research and decided on a reputable app development firm. You also believe you have everything you need to launch a great real estate app. But, are you certain that your suggestions are in line with your company's objectives and budget?
This is where an MVP comes in handy! MVP stands for minimum viable product, and it is a prototype created by a developer and designer. An MVP is created with your chosen features and designs to offer you a taste of how your app will look and what key features will do once installed.
Like Redfin, you may review your app's user interface, tweak the functionality, and improve the overall user experience. As a result, hire an app development firm to assist you with MVP development.
4. Select an Appropriate Monetization Model
Although the monetization strategy is not the most significant component of app development, it is a vital factor in the success of your company. There's no reason to be concerned about your real estate app's success on the market. However, any software needs some time to establish itself at the top. At the very least, to create the revenues you anticipate.
But, before you reach that anticipated stage, how will you create revenue? The monetization model provides the solution to that question. An effective monetization plan can assist you in generating additional revenue from your app in order to keep your business running smoothly.
Even if your software starts to make a lot of money, you can stick to the same methodology. As a result, consult with professionals to determine the best monetization plan for your app.
We frequently recommend these monetization models to our real estate clients at IT Kamtech:
To make extra money, you can run paid adverts for other third-party companies on your real estate app, such as Redfin.
To earn revenue, Redfin employs this strategy. You can earn commissions on every transaction you complete using your real estate app. The commission is usually given by the broker's owner.
Regardless of the specialty, the freemium model is the most popular monetization method. You can provide free basic features to your users while charging for premium options. The similar technique is frequently followed by Spotify and Amazon.
5. Don't Forget to Run Your App Through Its Paces
Last but not least, don't forget to put your app through its paces. You may have created the app using an agile development style that provides feedback after each stage.
During the development process, however, some bugs may go undetected.
As a result, testing will ensure that all problems that may cause performance difficulties in your software are discovered. As a result, choose an app development partner who also provides testing services. IT Kamtech provides automated and manual testing services based on the needs of the client.
Are you ready to create a Redfin-style real estate app?
Are you seeking a reputable app development company to help you establish a real estate app like Redfin? Don't be concerned; we've got you covered! With over 20 years of experience and access to the best resources, IT Kamtech can provide you with cutting-edge real estate services and solutions.
Whatever your technology needs are, we can meet them with technology services like virtual tour software, ERP solutions, property management modules, HOA management systems, and even listing software. Our professionals are skilled in integrating next-generation technology into software solutions and apps that connect with your business objectives and help you boost your brand value.