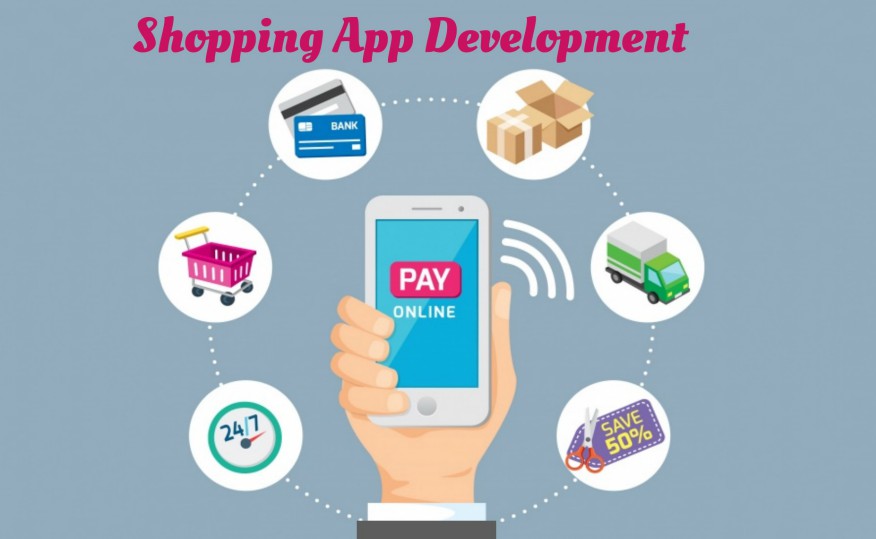 17-06-2022
The worldwide app market is bursting at the seams with shopping and eCommerce apps that are packed with useful features and functions. The trend of new shopping applications has shifted dramatically, with the majority of apparel brands launching their own apps to provide a better experience to their customers.
Following the trend is the golden rule of the global app business, so why not create your own clothing app for your company or provide a marketplace for other manufacturers to sell their products? According to worldwide market surveys, online shopping applications like Ralph Lauren have increased the number of customers who choose their products online by about 280 percent. These shopping applications have been able to convert the majority of visitors on the platform with the use of these adverts and funnels.
If you want to build an online shopping app like Ralph Lauren, we'll walk you through the features, tech stack, and process step by step. Let's get started.
What is Ralph Lauren App?
Ralph Lauren's app is a specific online shopping app for its own products. It bridges the gap between shopping for a brand's items in physical stores and shopping for them on other websites. Ralph Lauren provides a wealth of content as well as the ability for consumers to obtain original products at reasonable and authentic pricing.
Purple Label Collection, Ralph Lauren Collection, Polo Ralph Lauren, Double RL, Lauren Ralph Lauren, and Ralph Lauren Home are among the brands available through the online shopping app.
An Online Shopping App's Development Process
Although online shopping, also known as e-commerce, is thought to be challenging, developing a shopping application is not as difficult as one may believe. You don't have to worry about the assembly process; all you have to do is concentrate on getting the idea right. You may need to improvise as a result of the fact that these apps provide a variety of services that help users on a personal level. Each mobile application development process, on the other hand, follows a similar pattern, with stages such as market research, planning, and more. Let's start at the beginning.
Do Market Research
Detailed market research can provide you with a wonderful picture of the complete development process, allowing you to construct the ideal action plan. Gathering market reviews is critical for determining your project's current trends, status, and viability. Market research can be done in a variety of ways: you can assign the assignment to your own marketing team, or you can hire a full-service marketing firm to handle the work for you. The third method is the most straightforward: you can easily get a comprehensive market research report from online marketing websites.
Identifying Milestones
The next stage should be to build the ideal plan based on the market research report's findings. Following the development phase, competitors' strategies can be used to produce a marketing plan. Analyze the expectations of users and come up with solutions that will help them address their difficulties. Keep in mind that an app with technology and features aimed at providing the best possible user experience has a better chance of succeeding. As a result, everything, including features, technical stack, and more, should be meticulously prepared.
Features to take into Consideration
Customers are drawn to online store applications that include a variety of engaging features. Your app should also have elements that improve the user's experience. Do not overburden the application with unnecessary features that may cause it to slow down.
Create an MVP
A minimum viable product (MVP) is a product with enough functionality to attract early users and verify a product concept early in the product development cycle. It can be quite beneficial in certain industries, such as software or mobile app development; MVP can certainly assist your product team in receiving customer input as rapidly as possible so that they can reproduce and enhance the product. MVP plays a vital part in agile development; a firm that follows the agile approach, which is focused on product input-based product validation and iteration, can play a huge role in producing the online shopping app of your dreams. Creating an MVP might also help you save time and money if you end up having to construct a product that doesn't work out. Following are the steps to develop an MVP
Determine the purpose or problem you'll be addressing.
Make the necessary adjustments to the plan.
Choose the features and technologies that you want.
Start the development process and test it before releasing it.
Conclusion
IT Kamtech has been creating beautifully designed mobile applications for over a decade. Because of our extensive experience, we are able to offer our consumers something truly unique.
IT Kamtech's team of developers and experts has a wealth of knowledge and is ready to create a unique online shopping application tailored to your company's demands. Agile development approaches are used in our mobile application development process. Our high customer retention percentage reflects the high quality of our products. Contact our specialists for a consultation call, and we'll get right to work on your idea for an online shopping app.