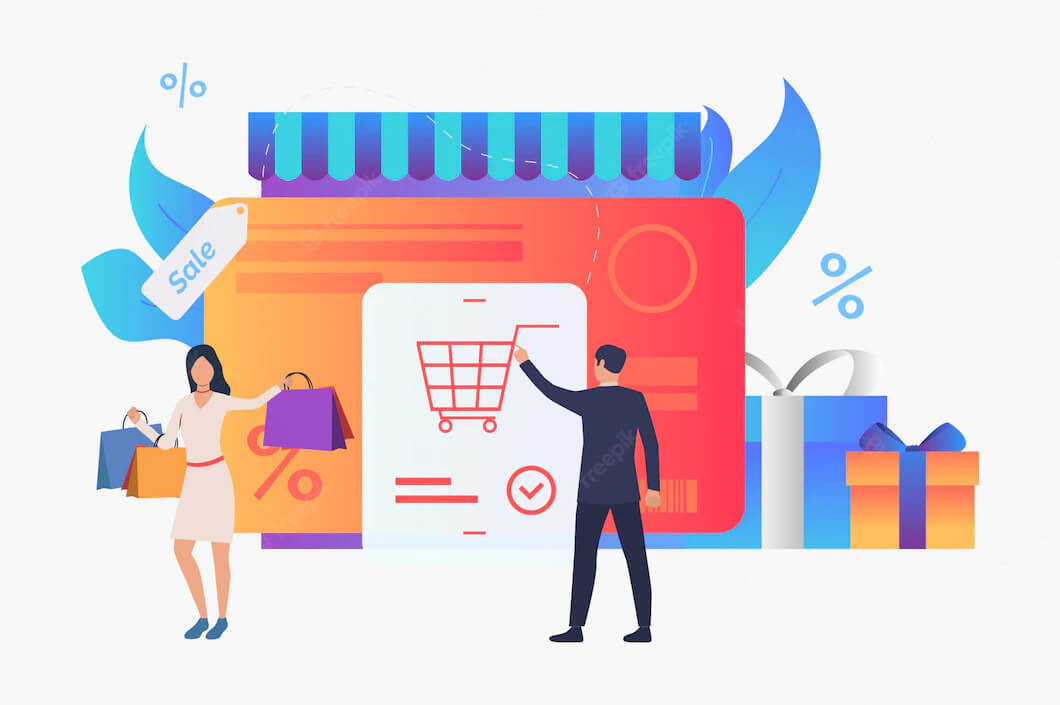 21-07-2022
Opting for a multi-vendor website in WordPress can be an amazing step for your business. A Multi-vendor setup provides a single place for multiple vendors and sellers to sell their products towards a small commission. This setup is an especially great workout for small businesses.
Most people think that creating a multi-vendor website in WordPress task is only for big companies or businesses. But it is not like that, A multi-vendor website is more beneficial compared to a traditional store. You can earn a handsome money and build a large audience. Creating a multi-vendor website in WordPress sound difficult but all you need is a few extensions.
Why Multi-vendor Website in WordPress
Multi-vendor marketplace facilitates establishing a strong kinship with other business owners. This community offer opportunity for both sellers and customers. You can handle the sales and growth challenges. Also, any business person shares his experience and passes their expertise with another entrepreneur.
If you are facing any problem or want any kind of assistance in handling a WordPress site then you may connect with IT Kamtech. A Reputed WordPress eCommerce Website Development Company helps to strengthen your online presence and grow your business.
Create a Stunning Multi-Vendor Website in WordPress
Creating a multi-vendor website in WordPress is an easy and simple five-step process. It is not a complicated process compared to setting up a traditional store with WordPress. Here we have mentioned a few steps to create a multi vendor website.
Step-1 Install Plugins
In the first step, you need to install a few handy plugins that easily create and customize the WordPress eCommerce store. This is ideal for a multi-vendor marketplace setup.
Step-2 Commission and Payout Schedule
To complete the building process of the marketplace, you need to set up your payment account. After setup the payment account, the commission percentage will be set according to individual vendors or products.
Step-3 Ask vendors to join a marketplace
Without vendors, not a single marketplace can succeed. Commission rates and payout schedules can attract vendors easily. If your marketplace grows organically, you can gain more vendors.
Step-4 Add Products to your Marketplace
In this step, you need to add products to the marketplace. Your vendors can help you to add product details. Vendors also can create their own product page.
Step-5 Encourage your Vendors and customers
Over the long term, you need to support your vendors and customers. You need to ask them for adding a product that is suitable for your marketplace. Success comes from marketing your site and providing customer-satisfied services.
Benefits of having a Multi-vendor Website
A Multi-vendor website has become a dynamic and cost-effective solution for small business owners. These benefits give the clarification to move from a simple website to multi-vendor marketplace platforms.
A Large Number of Audiences
When any new seller joins your marketplace, it comes along with new customers. Every vendor has relevant customers and brings visitors to your marketplace.
Extra income streamline
You can take a commission on every new member joining. You need to set a standard commission price across the website.
Spread the responsibilities
You can share the responsibility of running and maintaining the website. Your appointed admins handle the password issue and manage products.
Full Control of what Displayed
Being a Marketplace owner, you have full control over the dashboard of what will be displayed on your website. You can control the quality of the product that is added by vendors.
Wrap Up
Creating a Multi-vendor website in WordPress will be beneficial for you. After checking these steps, you just need to select the particular niche. You have to choose what you are interested in. We hope you like this article. Feel free to reach out.