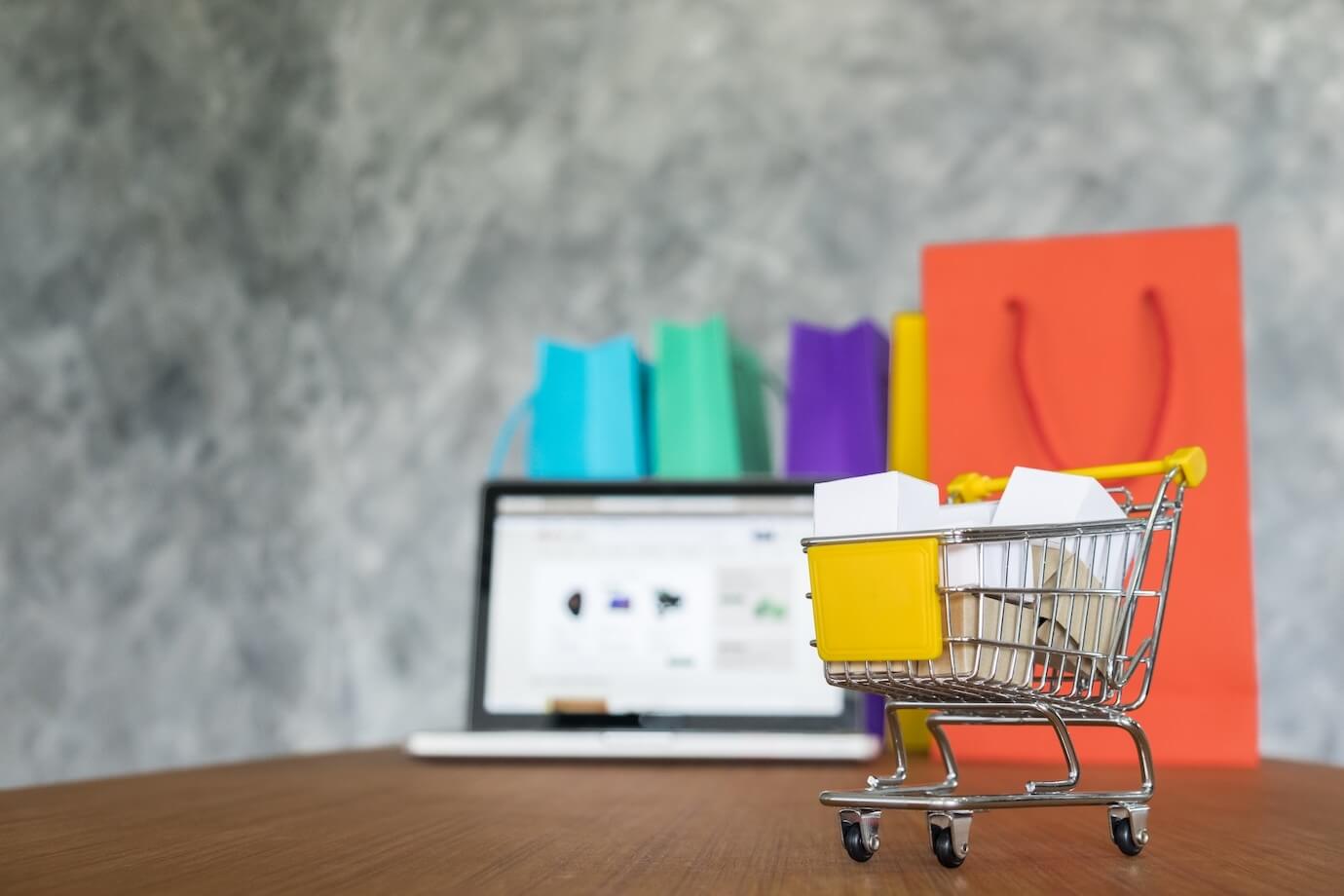 08-10-2022
The increasing role of globalization and technology in our day-to-day life makes e-commerce not a luxury but a necessity. The e-commerce industry continues to climb uphill with its projected net worth of $5.5 trillion worldwide in 2022. Hyped by COVID-19, online purchasing witnessed immense growth with 2.14 billion people around the world placing orders digitally in the last year alone.
And it is much easier to set up online stores as compared to offline ones. E-commerce is a progressive platform that benefits both small-scale and large-scale businesses. MultiVendor eCommerce has made its mark very evidently and keeps on growing at a rapid pace since the pandemic.
There are many MultiVendor eCommerce Development Platforms available in the market. Shopify is one of the best MultiVendor eCommerce Development Platforms that a businessman can ask for. It was founded in 2006 by Tobias Lütke, Daniel Weinand, and Scott Lake and has its headquarters in Ottawa, Canada.
It can be used to design online stores which can be even customized whenever needed. It has benefited thousands of vendors, retailers, and manufacturers by helping them reach global customers and in expanding their business online. It is the most popular platform for MultiVendor eCommerce Websites which enables unlimited vendors and products. TheIts cost to hire a shopify expert starts from $29 per month and a free trial of fourteen days is available.
Role of a Shopify Expert:
Nowadays, the majority of customers give preference to online purchasing because of their convenience and availability of choices. With this sudden shift in the consumer base, businessmen need to make their products available online so that they can earn maximum profit. Shopify is the right platform that will lead you to success and if you own or want to own a Shopify store, you may require a Shopify expert who'll make your journey easy.
As it is omniscient, Shopify is the leading MultiVendor eCommerce Website that provides vendors with online stores and even gives them chance to design one for themselves according to their preference and customer demand without any technical know-how. With the help of the Shopify expert, it's easy to set up an online store with all functionalities.
For this your major concern would be, 'How much does it cost to hire a Shopify expert?' There's no simple answer to this question. Henceforth you will find everything you need to know about estimating the expert cost.
Cost to hire a Shopify expert:
Shopify experts are experienced designers, developers, and consultants who help you regarding your requirements be it SEO & marketing, store setup, design & theme development, visual content, Shopify store development services, app development, or expert guidance.
Starting from INR 30,000 (USD 300) only, Shopify experts cost varies on various factors, especially on functionality, features, and customer requirements.
Conditions that affect the Cost to hire a Shopify expert:

Many reasons affect the Shopify expert cost. Aforementioned are some of the major reasons:
Tenure: One of the most important factors that determine the cost to hire a Shopify expert is the tenure of the project. You can hire the expert at an affordable price if you have a long-term project or a project without pressing deadlines, but if you want your project to be completed within a short time span you might have to pay more. Because of the urgency of the project they might need to work extra hours outside of the usual working hours, this requires extra expenses while the cost to hire a Shopify developer will be low when the expert has flexible working hours.
Location: Generally the Shopify experts charge as per the standard rates in their country. So location would be a major deciding factor for the cost to hire a Shopify expert. In India, you don't have to spend very heavily on hiring an expert if you work with a reputable company like ours. Traveling expenses also get added when sometimes you need to meet the developer in person.
Project: Project complexity is one important factor that affects the cost of hiring a Shopify expert. The expert you hire for complex projects would charge more than the one you hire for simple projects.
Experience: Many experienced experts even charge per hour. Many a time Shopify Developer's hourly rates are so high that you might not be able to afford them. However, at Kamtech we ensure that our team has a fix of senior and professional experts with wide range of experience to ensure that their otherwise high prices do not make you compromise on quality. So, if you want someone at an affordable price with no compromise on quality, then Kamtech can be your safest bet. We provide you with the best service within your budget and timeframe.
Hiring Model: Shopify experts charge more amount on the official Shopify marketplace than the professionals on payroll of a company like ours. Kamtech ensures that you do not have to run here and there searching for experts and focus solely on your business.
Where to find a Shopify expert?
Generally, local developers are very costly and with independent developers, it's hard to manage. You can seek the benefit of local developers and lower costs with the help of our team. The freelance platforms provide individual low-cost developers. But some of the freelancers do not work as per the deadline. In this way, it is risky to hire someone who has an unexpected timeline.
You might get your project completed with the best quality work but you might also get stuck for many months. Thus hiring freelancers for small online stores that are simple can be a nice idea but is definitely a gamble and especially not suited for large-scale projects.
Kamtech can help you get started in two ways. Firstly we can do the candidate vetting process for you, share the shopify developer hourly rates with you and hire a dedicated shopify expert for your business needs that can be on your payroll and work solely for you.
Secondly we can provide you a team of in-house shopify developers who can dedicatedly work on your project but will remain on our payroll so that we can ensure secure, scalable, and timely delivery of your eCommerce platform.
Your search for hiring a Shopify expert ends here
You may not have experience working in this field, so hiring a Shopify expert would be a great idea. There are many Shopify experts available in the market at different and affordable prices. The Cost to hire a Shopify developer depends on various factors including customer requirements, project complexity, tenure, location, and many others.
Kamtech is a 25-year-old Project Management Consultancy & IT company, with more than six years of experience of working on Shopify and similar multi-vendor e-commerce development platforms, we have a team of experts who are working in this domain in and out. You can surely be relaxed outsourcing your development to a company like ours and focus on what is crucial to your business growth - your time!