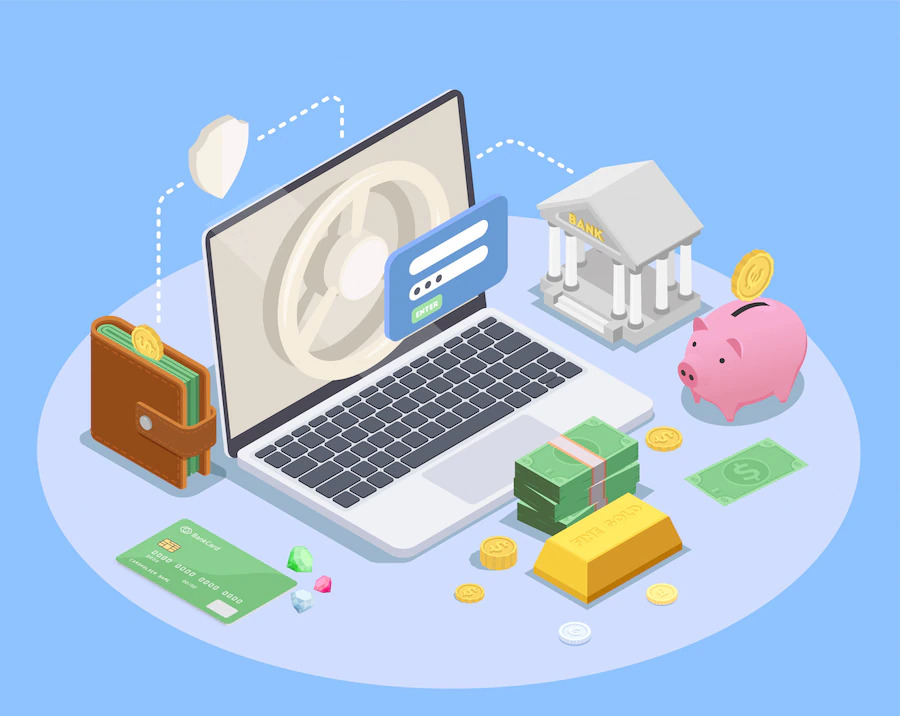 04-07-2022
In this article, we'll discuss some of the best mobile banking app features. Let's dive right in, shall we?
Today's bank customers are connected and tech-savvy. They want to be able to check their balance, transfer money, and pay bills from anywhere at any time. That's why mobile banking apps have become a necessity for financial institutions.
Mobile banking is also the future of digital payments, that's why you should go after with smartphone technology continuing to advance and more people using their phones for daily tasks instead of traditional computers.
The popularity of mobile apps has exploded in recent years, with users switching from desktops to handheld devices as their primary source of online information. The trend is continuing as users shift from fixed internet connections such as DSL or cable into wireless hotspots that they can carry in their pocket and use almost anywhere to access the internet when they need it.
If you operate a financial institution with an online presence and haven't launched a mobile app yet, now is the time to do it. Here are some details about why you should create one now:
Management of Bank Account
The first thing you'll notice when using a mobile banking app is how easy it is to view your account information. You can view your balance, recent transactions, upcoming bills, and more. You can also change your account settings and set up automatic savings or bill payment plans. Having this info and functionality at your fingertips is a big plus, especially for those who are on the go a lot or have hectic schedules.
Fraud & Security Alerts
You can enable two-factor authentication for added security, which will prompt you to enter a code generated by an authentication app or sent to your phone. This helps protect your account against hacking attempts by someone who has obtained your username and password. You can set up notifications that will alert you if a suspicious transaction appears on your account. You can also set daily limits on your account and receive push notifications when someone attempts to make a transaction above your daily limit.
Payments Through QR Code
Also one of the features of mobile banking apps is the ability to use QR codes to make payments. Simply select the payment from your recent transactions, scan the QR code, and the funds will be sent. You can also use these banking mobile app features when splitting the bill with friends and family. This can be a convenient way to make payments and avoid carrying cash. Keep in mind that this feature may not be available in all areas due to local regulations.
Deposits of Mobile Check
To make depositing your checks even easier, you can use your app to deposit checks remotely. You can snap a picture of the front and back of the check and the funds will be deposited into your account. This is also one of the best mobile banking app features for those who receive a lot of checks, such as freelancers or people who run home-based businesses. Another benefit of using the app to deposit checks is that you can avoid having to visit the bank, which can be inconvenient for some people. You can do this as long as your bank offers mobile check deposits and you have a smartphone.
Options for Customer Service
If customers have questions about their accounts, you'll want to have a customer service option available in each type of app. You may offer 24/7 customer support through a phone or email, but an app can include some of the best mobile banking app features such as a chat option and SMS service to make it easier to solve problems without having to log in to the app. You can also offer customer support right within the app, with links to articles or FAQs (frequently asked questions) related to the account or service. If customers have problems logging in to the app, they can easily contact your customer service team.
Protected Sign-in
One of the biggest fears of users is that hackers will get into their accounts and steal their money. For sensitive information such as account numbers and login credentials, users want a secure connection. You'll want to use two-factor authentication (sometimes called two-step verification) for all customer accounts. This means logging in requires two steps, like entering a password and inputting a code that a customer receives on a phone. Some apps also provide verification features of mobile banking like login verification, where customers can click a button to see if an account was actually accessed. Keep in mind that customers want security, but they also want to log in quickly. If login takes too long, they'll just give up and go to a competitor's website.
ATM Locator
ATM Locator is also one of the essential banking mobile app features. Some customers prefer to conduct financial transactions in person, and ATMs are a convenient option. You can embed an ATM locator into your app so customers can see the nearest machines that are accessible with their accounts. Be sure to include fees for non-customers who use your ATMs. Not every machine is owned by your bank, but you can help customers find the closest ones that are accessible with their accounts.
Choice of Regional Language
Not everyone who uses your app speaks English. You can include some of the best mobile banking app features that allow customers to use their native language and symbols while logging in and using the app. This makes it easier for people who don't speak English to use the app and reduces the risk of errors when logging into accounts or typing in personal information.
Conclusion
Overall, these are just a few of the many reasons why you should create a mobile banking app and also include all of the best mobile banking app features that we've talked about in this article. Customers will appreciate being able to access their accounts from anywhere at any time and appreciate the advanced security measures and fraud alerts. You'll also enjoy having more control over your account and be able to make deposits remotely.